Food and nutrition for cats and dogs | Saint-Hubert
A proper diet adapted to each stage of animal life (pediatric, adolescence, adult, geriatric) ensures good health and longer life span.
At the Cani-Felis Veterinary Hospital you will find a large selection of food from Hills, Medical- Royal Canin and Purina Veterinary Diets.

 
The nutritionists at Cani-Felis will advise you on the best food for your animal and they also offer a very efficient weight monitoring program.
Together with regular exercises and medical checkup, foods recommended by a veterinarian are very appropriate for the good health and happiness of your pet.
---------
Cat and dog food, nutrition service, weight curve in St-Hubert, Longueuil, Brossard.
Ensure your pet's healthy growth and well-being with an appropriate diet.
Hôpital vétérinaire Cani-Felis' team will assist you in choosing the right food for your cat or dog.
Take advantage of the expertise of our nutritionists
The Cani-Felis team provides personalized advice.... on dog and cat food. Whether healthy or sick, your pet must follow a diet adapted to each stage of its life.
Our nutritionists will be happy to advise you when you visit our hospital.
Specialized nutrition for the optimal health of your pet!
What our dog and cat veterinary hospital has to offer:
Surgery
Vaccination
Dentistry
Selling of food products
A qualified and passionate team
Nutrition Service
Boarding
Pharmacy
Open 7 days a week
We are located in Saint-Hubert.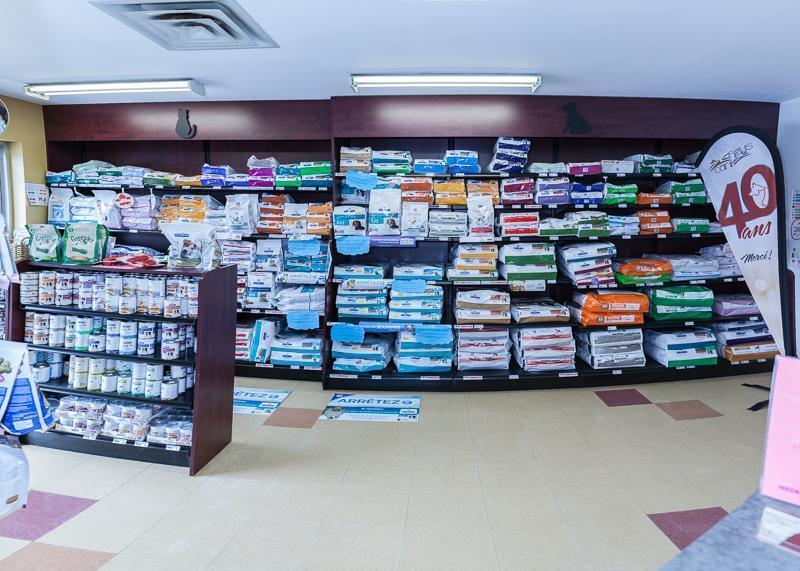 A balanced diet adapted to each stage of your pet's life
We offer a wide range of veterinary foods for:
A young animal
A growing animal
An adult animal
A geriatric animal
Visit our veterinary hospital for a consultation and the right food for your pet.
A balanced diet to ensure the healthy growth of your animal
Cat and dog Food in Saint-Hubert, Longueuil, Brossard.
Hôpital Vétérinaire CANI-FELIS Inc. is committed to ensuring that the collection and processing of data carried out by our
hopitalveterinairedesthubert.com
site complies with the General Data Protection Regulations (GDPR) and the Data Protection Act. To know and exercise your rights, particularly concerning the withdrawal of consent to the use of collected data, please consult our
privacy policy