Dr. Eugen Sorin NEGRUT, Veterinarian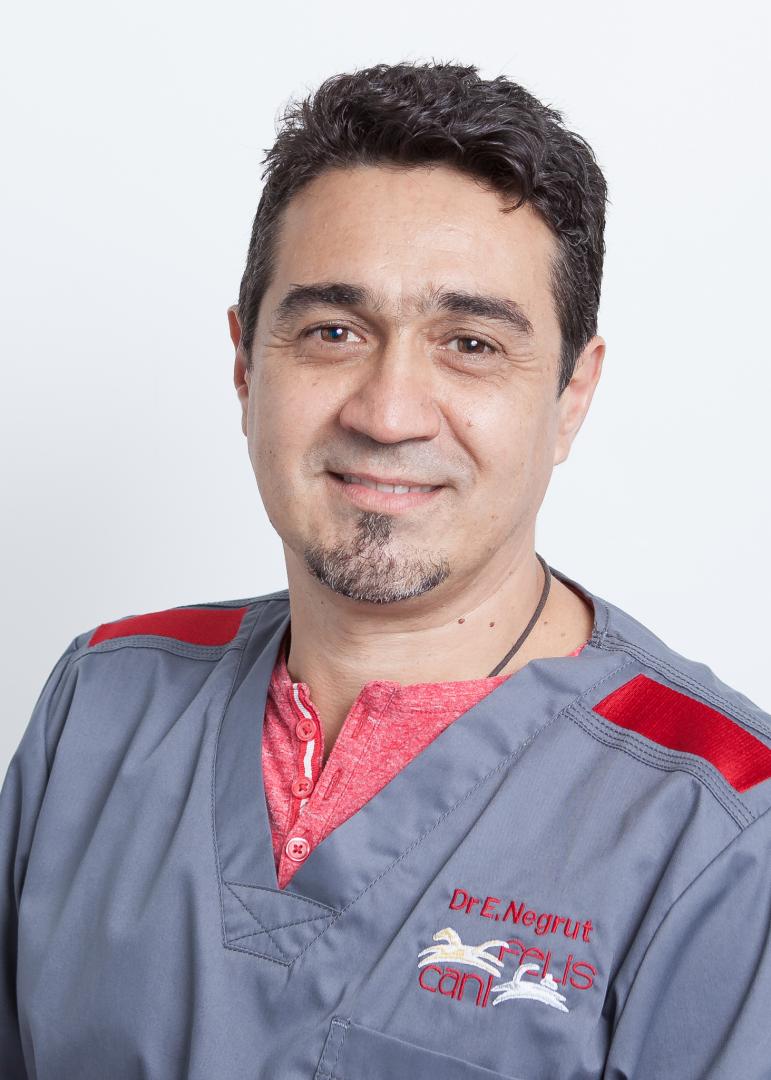 Graduate from Universitatea de Medicina Veterinara Timisoara (Romania) in 1997, Dr. Negrut moved to Quebec in 1999 and obtained his dipoma of veterinary medicine at the Université de Montréal in 2004.
Ever since he started working for Cani-Felis, he has shown particular aptitudes for surgery and dentistery, is interested in feline and canine geriatrics. In May of 2004 that Dr. Negrut became associated with the enterprise which keeps on growing thanks to a trustworthy and satisfied clientele.
Attracted by philosophy ancient history, Dr Negrut is great with psychology, communication and has a good sense of humor during his consultations. He comes from a mountainous region so he loves trekking with his family, and also likes yachting, the art of sculpting, and has an interest in wildlife and zoology in all its diversity.
Dr. Catherine VERREAULT, Veterinarian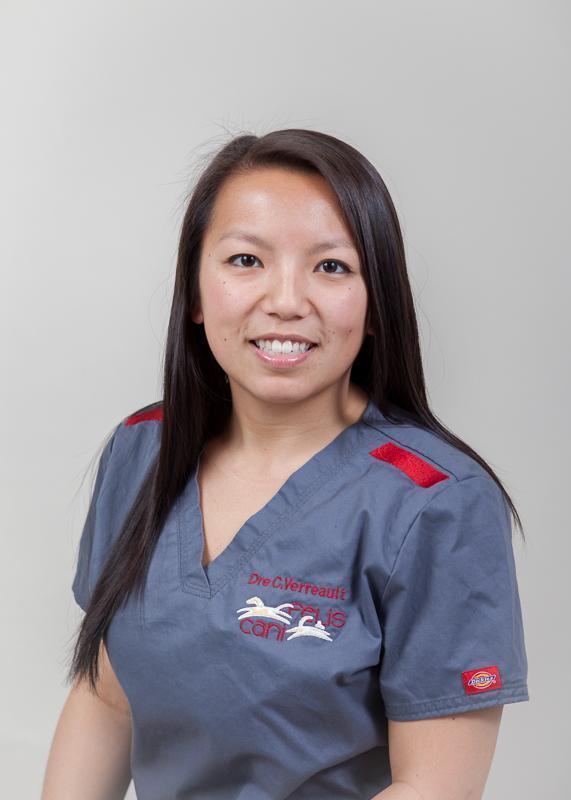 Dr Catherine Verreault grew-up in St-Hubert and graduated from the Faculté de Médecine Vétérinaire de St-Hyacinthe in 2013. She joined our team with the fierce determination and passion to heal our ''Furry Friends''.
Her passion are Internal Medicine: particularly feline medicine and general surgery.
In her free time, Dr Verreault enjoys literature, movies, playing the piano, puzzles, enigmas and Sudoku. Playing with Mr .Valium, her cat (who was once the clinic's mascot), jogging and gymnastics.
                                           Dr. Adriana IONESCU, Veterinarian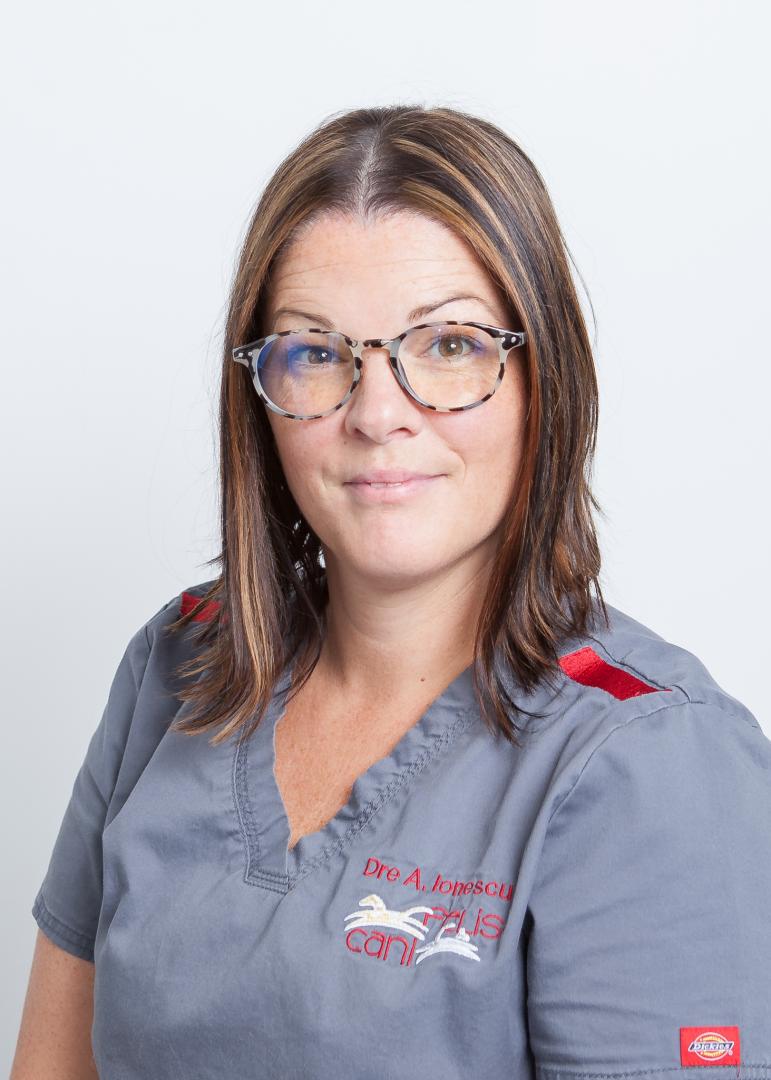 Originally from Romania and graduated from the University of Veterinary Medicine in Bucharest in 2002, Dr IONESCU moved to Quebec in 2006 in the middle of winter.Determined and passionate, she graduated in Veterinary Medicine from the University of Montreal in 2019 and joined our team upon leaving the University.
His fields of interest are particular geriatric medicine, preventive medicine and dentistry;Dr Ionescu is also fond of surgery and emergency medicine.She is 100% dedicated during the consultations and it is with gentleness and great listening that she will receive you with your companion.
Adoring all breeds of dog and cats, Dre IONESCU adopted a few companions:Daisy, a Boxer cross, as well as three domestic breed cats (Minette,Kitty and Ary) who complete her family to her great happiness and that of her two boys!
In her spare time,Adriana jogs, participates in marathons and is passionate about the outdoors (camping,kayaking,treking),
Véronique SÉGUIN, Animal health technician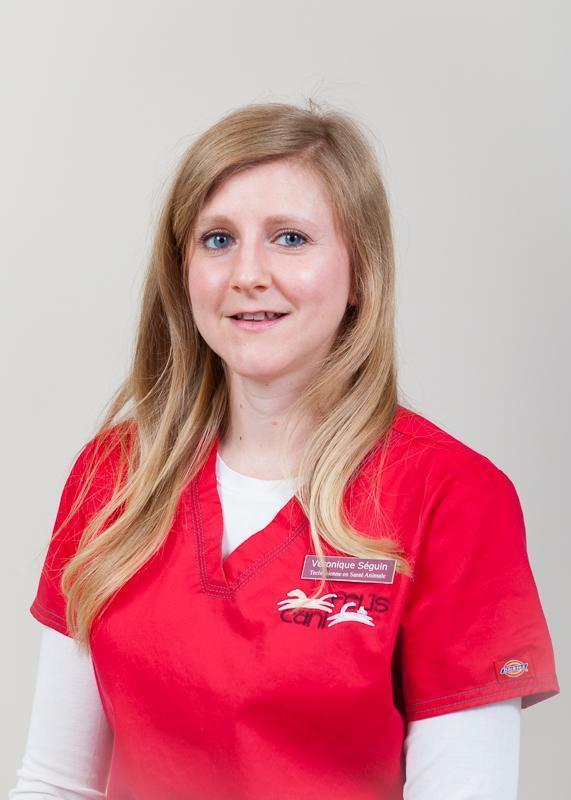 Graduate from Collège Lionel Groulx de Ste-Thérèse in 2005, Véronique first started working for the SPCA of Montréal, where she mostly treated cats infected with Rhinotracheitis.
Very close to her family, a ''family practice'' was exactly what she was looking for, and Véronique joined the Cani-Felis family in 2006.
Véronique is a ''multi-tasker tech.'': reception, consultation, surgical tech., intensive-care-technician: she loves change and especially to try everything.
Owner of two poodles: Rosie and Bigoudie she finds perfect harmony! her Ying and Yang!-one is black, one is white, one is small and the other one is large.
After a hard day of work, she finds refuge at home surrounded by her boyfriend and two dogs.
Outdoor activities, renovations and time with family occupies her free time.
Contact us directly for a quick appointment.
Isabelle BROUSSEAU, Animal health technician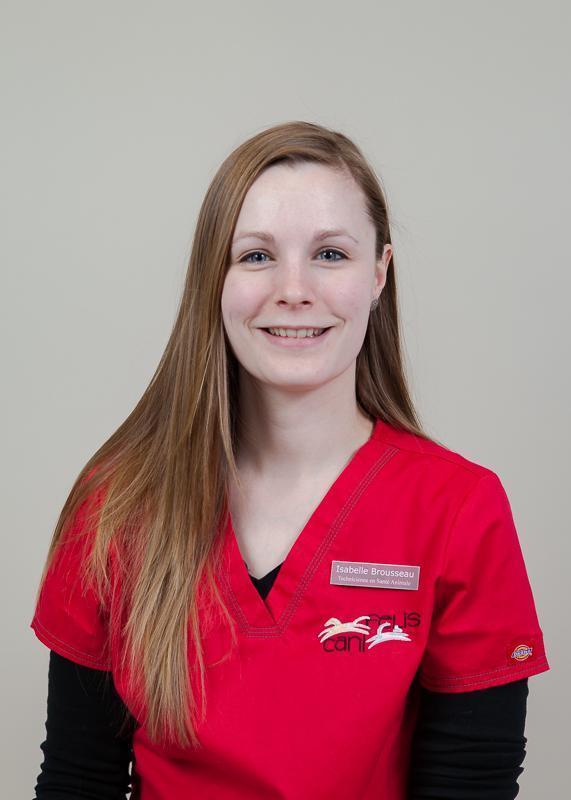 Graduated from Sherbrooke College- CEGEP in 2013, from the Animal Health Technology department, Isabelle started at SPA where she devoted her time to abandoned pets seeking a second chance in life. After the SPA, Isabelle joined the Cani-Felis family.
Born and raised in Abitibi, the outdoors is were Isabelle loves to be! Not afraid of cold winters, she take pleasure in long walks through the forest with her dog Peluche. 

 Considered a ''Super Tech'' her determination and efficiency completes perfectly our team of technicians. 
Myriam LEVESQUE, Animal health technician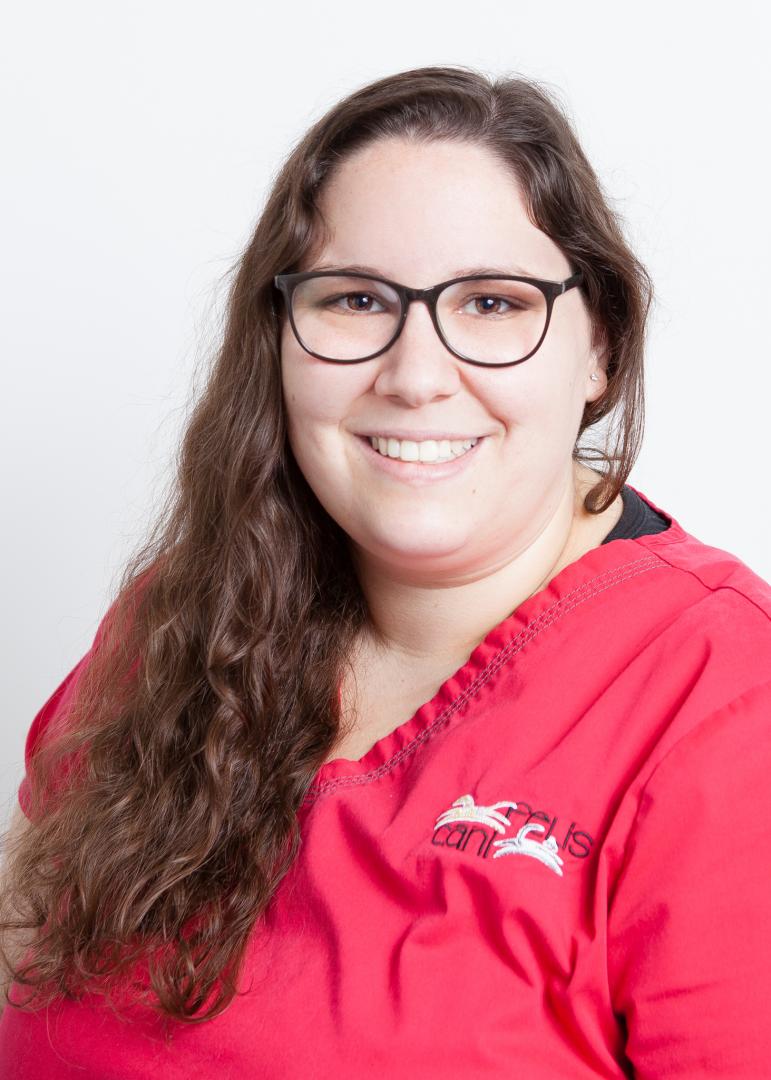 Graduated in 2014, from the St-Hyacinthe College in Animal Health, Myriam has always dreamed of working with animals! At the tender age of ten, Myriam already knew she was going to be an Animal Health Technician.
Myriam particularly affectionates the contact with client and their pets, she also has a soft spot for surgery and dentistery.She is very caring and often anticipates the needs of animals, she loves to spoil them!
Myriam is a busy lady! Owner of 2 dogs:Lady the Great Dane and Hera the Corgi cross along with a bird, two rats and a large aquarium with many fish (whom have all a name!). She enjoys cooking, reading, needlework and knitting.
Simone DUBOIS, Animal health technician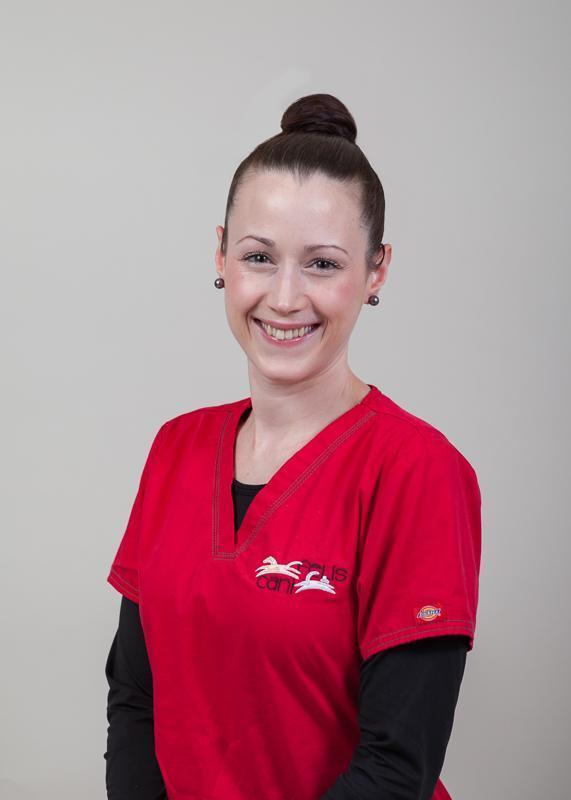 Since she was a child, Simone's parents knew she would pursue a profession with animals, she would imitate the sounds of many animals!
Before becoming an Animal Health Technician, Simone trained as Kennel hand and an assistant-Animal Health Technician at the most recognized emergency centers.
End of 2015, she joins the Cani-Felis Hospital team:'' I'm coming back to the basics'' proclaims Simone.
Owner of rescued dogs and "godmother'' of numerous pets, Simone continues to impress us with her warm and caring approach and dedicated passion for applied veterinary medicine.
Myriam PRATTE, Animal health technician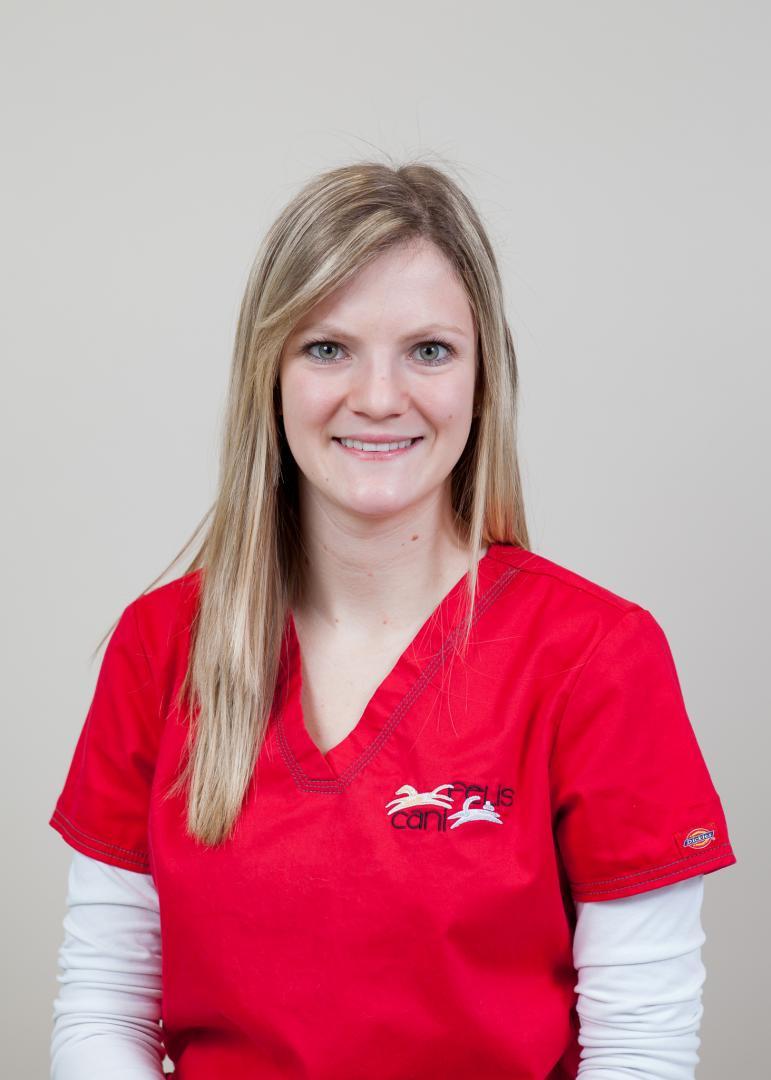 In 2014, Myriam joined the Cani-Felis team as an aid-technician. She went on to obtain her diploma as an Animal Health Technician from the Saint-Hyacinthe Cegep in 2015. Full of ambition and passionate about animals and medecine, she wishes to pursue her studies in Veterinary Medicine.
She is the proud owner of a dog, a cat, and a rabbit. In her free time, she loves to do yoga, danse classes, outdoor activities and spend time with her loved ones. Her passion for scuba diving allows her to travel the world.
                                  Marie-Jeanne PEPIN, Animal health technician
Animal health technician since 2009, Marie-Jeanne graduated from Collège Lionel-Groux, and worked in Montreal in several clinics. In 2016, she decide to joined our fabulous team.
Despite a sad event at the age of 3, where she was bitten on the head by a Chow-chow, her passion for animals grew stronger. She is threfore more determined to become an excellent animal health technician.
It is after watching the TV Series'' 4 et demie'' that Marie-Jeanne discovers and decides to pursue the noble profession of animal health technician, of which she is very proud.
In high school, she volunteered at the Montreal SPCA. She was walking the dogs at the shelter. She was also involved in several animal seizures, where she was helping with medical treatment.
In her free times, Marie-Jeanne likes to put her creativity on the table with painting on canvas and artistic projects of all kinds.
She particularly loves sheepdoogs. It is for this reason that her family member is an Australian Shepherd named Laika.
                             Vanessa CHAMPAGNE-HÉBERT, Animal health technician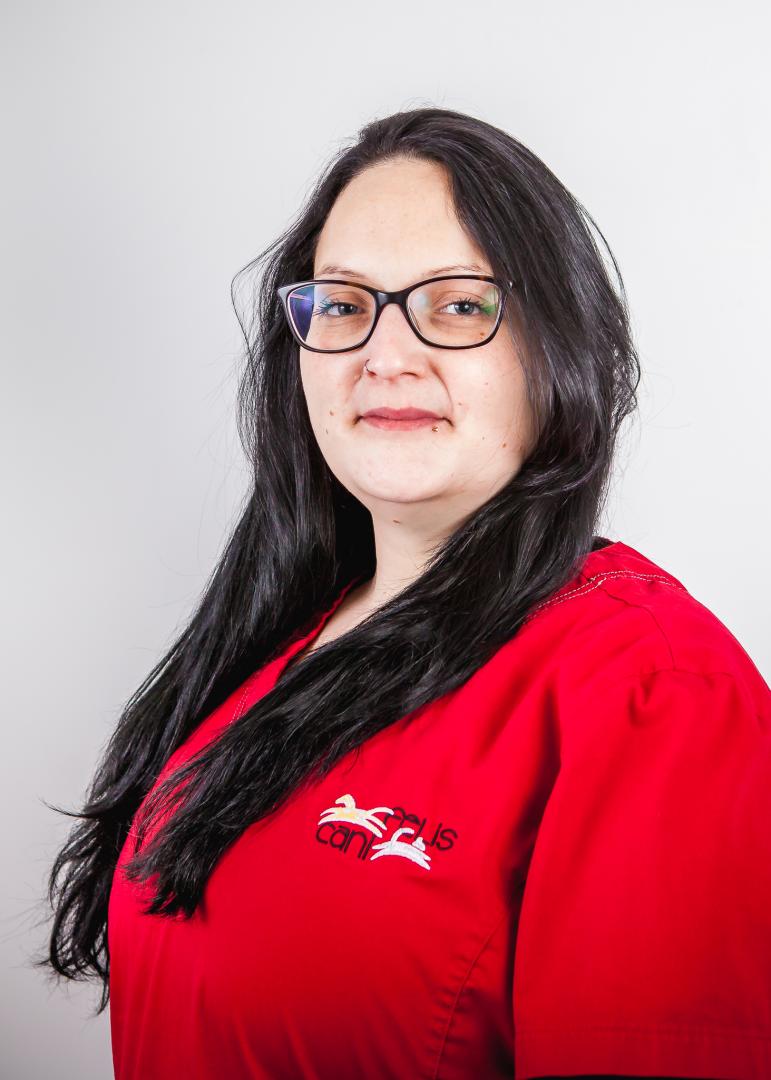 Animal lover since childhood, Vanessa only discovered the profession of animal health technician after almost completing her DEC in specialized education. she therefore decides to reorient herself towards her passion and does her course in accelerate at Collège Laflèche, In Trois-Rivières and graduates in 2014.
She experimented with a few clinics and hospitals over the years and finally joined the Cani-Felis team in 2019. Vanessa particularly loves exotic animals as well as small and large dogs
She owns a Labrador, a Sphynx and a Crested Gecko. In her hobbies, she enjoys dancing, cinema and knitting.
                                     Audrey DESGAGNÉS, Animal health technician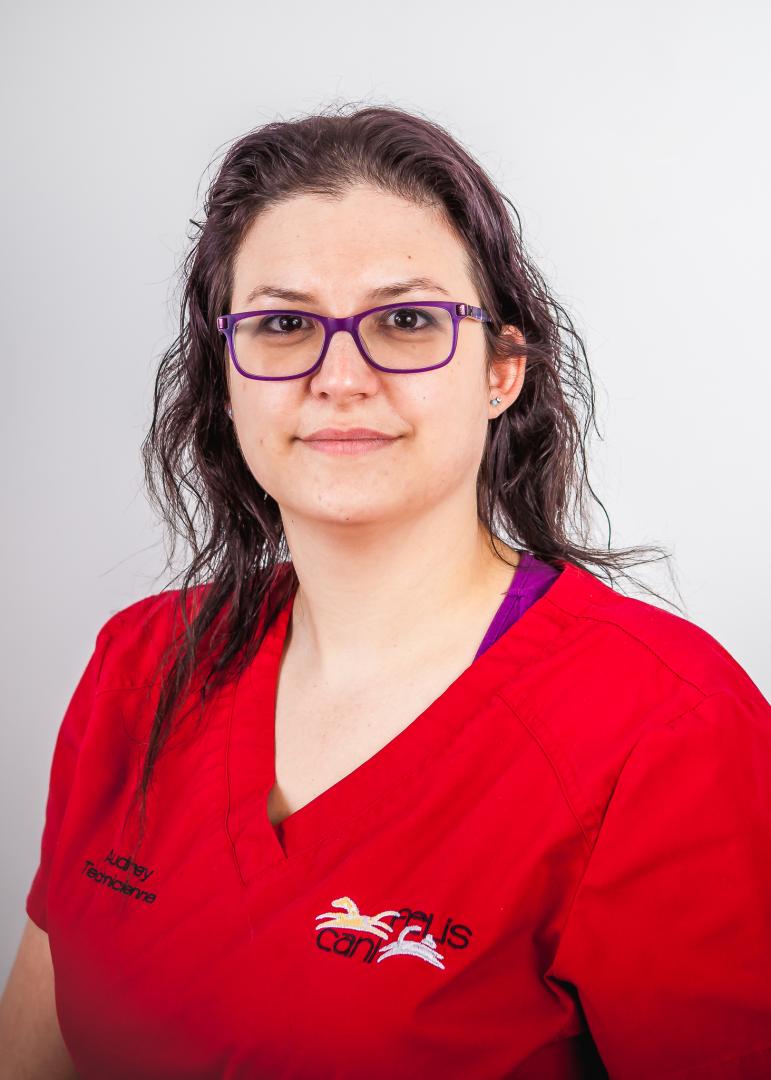 After university studies in physical health at UQTR, Audrey decided to turn to animal health where she graduated from Laflèche College in 2013.
She first worked in Laboratory in the autopsy departement for 5 years where she developed her scientific anatomical curiosity.
After having her two little girls, Audrey left Laboratory work to go in veterinary hospital work, where she first worked with exotic animals for 3 years, having herself in the past reptiles, rats, rabbits and birds, before coming to join us in a more family atmosphere since September 2020. She also has 4 geriatric animals (2 dogs and 2 cats).
In her hobbies, she is passionate about sewing, reading, painting and other hobbies in the arts.