Cat and dog surgery | Saint-Hubert
Elective surgeries include sterilization (neutering for males and hysterectomy for females), Herniorrhaphy (surgical repair of a hernia), ergotomy (ergot excision) etc.
General surgeries include:
Intervention on skin
Excision of nodules/tumors, wound and bite treatment, skin plastic surgery (vulvoplasty, skin fold plastic surgery)
Intra-abdominal interventions:
Exploratory laparotomy, gastrotomy/enterotomy (surgery on the stomach or the intestines), cystotomy (Surgical incision of the bladder), urethral catheterisation (to relieve urinary obstruction), splenectomy (removal of the spleen), intra-abdominal mass removal/biopsies
What our dog and cat veterinary hospital has to offer:
Surgery
Vaccination
Dentistry
Selling of food products
A qualified and passionate team
Nutrition Service
Boarding
Pharmacy
Open 7 days a week
We are located in Saint-Hubert.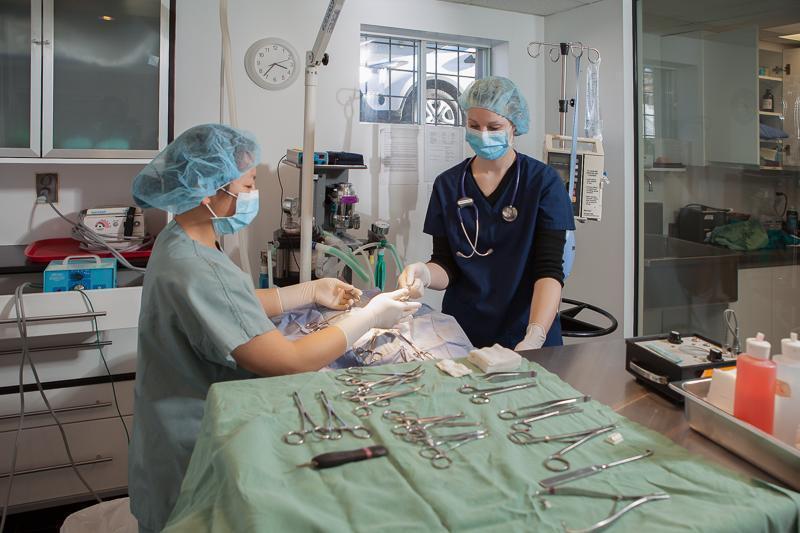 Your pet's surgery is in good hands!
Surgery on eyelids
Entropion, ectropion, cherry eye correction, excision of ectopic cilia, enucleation, excision of palpebral cyst etc.
Surgery on ears
Removal of otopharyngeal polyps, ear canal ablation, otoplasty/othematoma etc.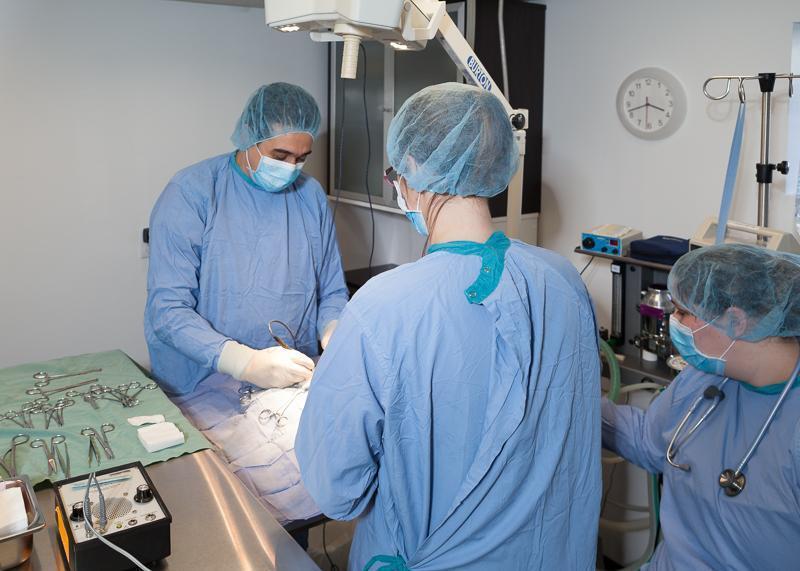 Our experienced team follows a careful and efficient surgical approach for your pets!
Contact us today itself for a pre-operative consultation of your pet.
Cat and dog surgery in Saint-Hubert, Longueuil, Brossard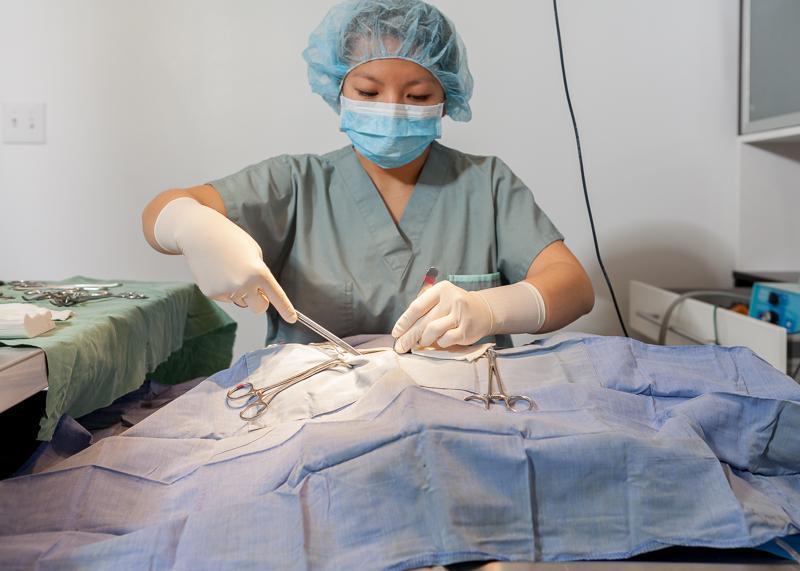 Hôpital Vétérinaire CANI-FELIS Inc. is committed to ensuring that the collection and processing of data carried out by our
hopitalveterinairedesthubert.com
site complies with the General Data Protection Regulations (GDPR) and the Data Protection Act. To know and exercise your rights, particularly concerning the withdrawal of consent to the use of collected data, please consult our
privacy policy