Veterinary Hospital in Saint-Hubert
Located in the town of Saint-Hubert for over 40 years, HÔPITAL VÉTÉRINAIRE CANI-FELIS Inc. provides medical and surgical care to the large canine and feline family.
Our team of veterinarian (DMV) and Animal Health Technologists (AHT) are available 7 days a week, very passionate and professional in their approach towards our cat and dog friends.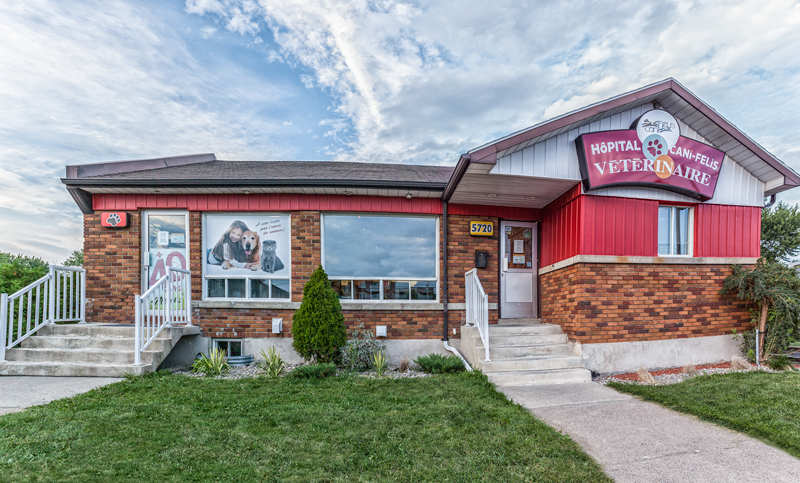 Do not hesitate to request more information about our services.
QWhether it is for the examination of a new pet, preventive care (vaccines, analyses and parasite management), pediatric or geriatric examination, getting a second opinion, medical or surgical problems, behavioural anomalies, nutritional advice, Cani-Felis team welcomes you 7 days a week.
Our laboratory is essential for making accurate diagnoses and providing the right treatments: hematology, biochemistry, serum hormone or drug levels, targeted profiles: hepatic, renal and geriatric, urology, coprology, cytology, as well as the latest complete general and dental digital X-ray imaging equipment.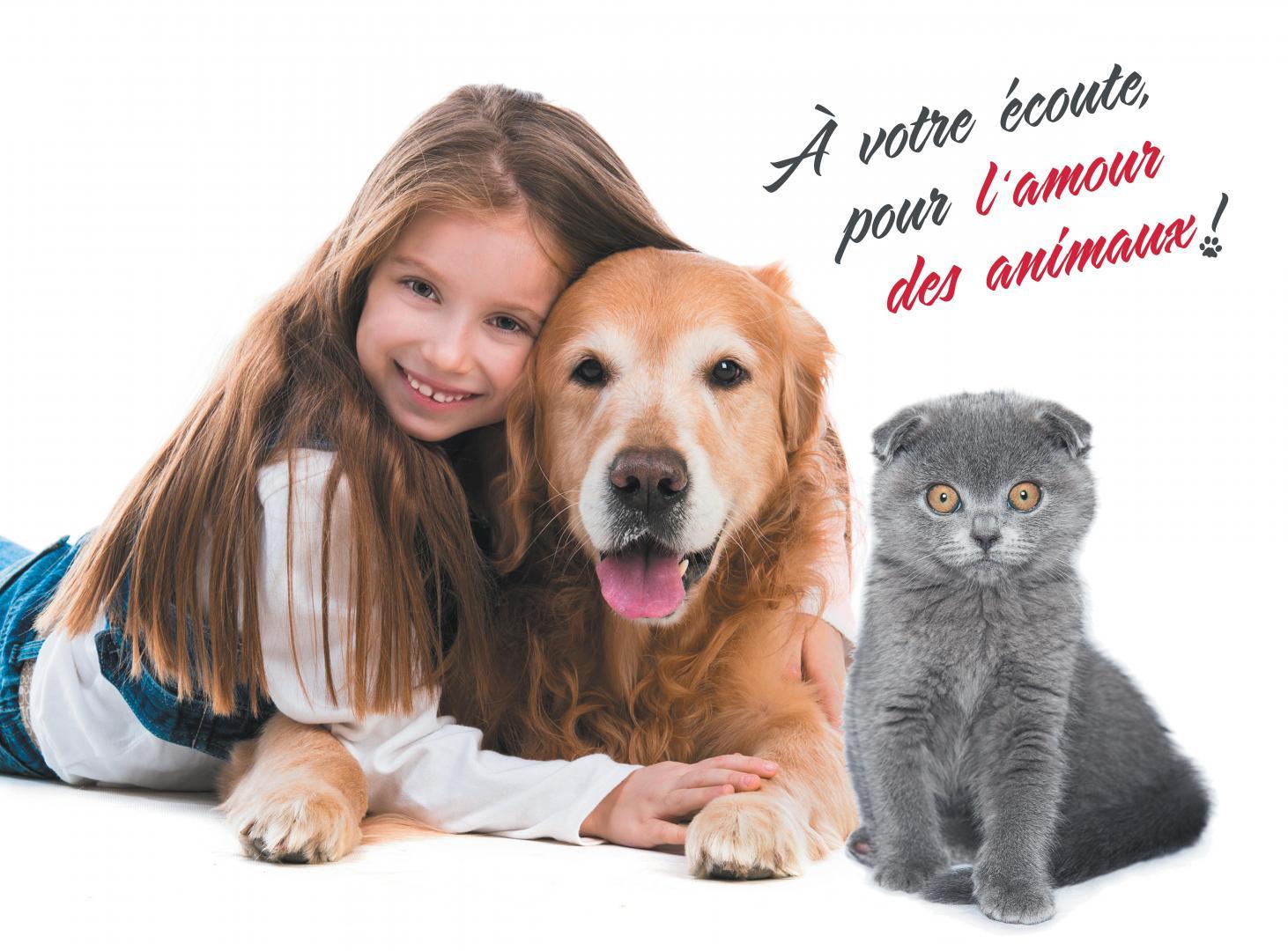 Hospitalized animals are very carefully looked after by our competent and committed team.
Our technicians give you nutritional advice to ensure a well adapted diet for your furry friends.
To avoid unnecessary stress for both animals and their owners, we mainly function by appointment.
We have some boarding places available for you.

Therapeutic grooming is done safely under anaesthesia.
Our pharmacy has a comprehensive therapeutic armamentarium.
Our slogan "At your service for the sake of animals" reflects how important a meticulous and personalised follow-up of each patient is to us.
Contact us for a quick appointment.
Rest assured that your little companion will receive all the care it needs at our hospital. We provide a meticulous and personalized follow-up of each pet.
Hôpital Vétérinaire CANI-FELIS Inc. is committed to ensuring that the collection and processing of data carried out by our
hopitalveterinairedesthubert.com
site complies with the General Data Protection Regulations (GDPR) and the Data Protection Act. To know and exercise your rights, particularly concerning the withdrawal of consent to the use of collected data, please consult our
privacy policy