Vaccination for cats and dogs | Saint-Hubert
Vaccination is extremely important. It is imperative that you vaccinate your cat to protect it from various infectious and contagious diseases such as feline leukemia, calicivirus, rhinotracheitis, panleukopenia and rabies: an incurable and fatal disease.
Cat vaccination
Taking into account your cat's origin, age, current or future lifestyle and environment, CANI-FELIS' veterinarians will determine a custom vaccination to better protect it.
What our dog and cat veterinary hospital has to offer:
Surgery
Vaccination
Dentistry
Selling of food products
A qualified and passionate team
Nutrition Service
Boarding
Pharmacy
Open 7 days a week
We are located in Saint-Hubert.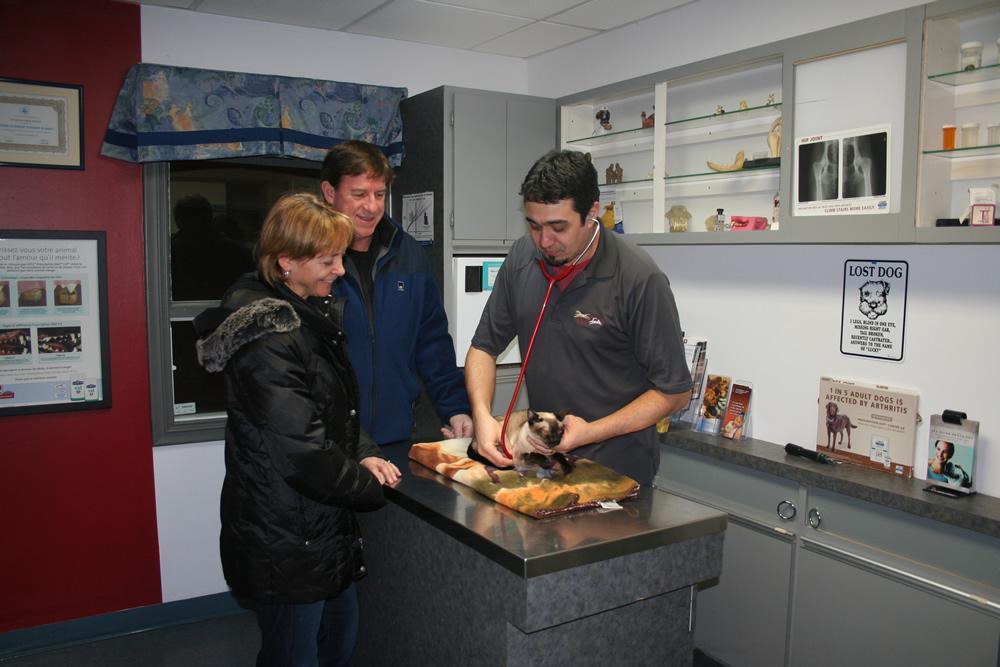 It is extremely important to follow the vaccination time table devised by the veterinarian and to vaccinate your cat regularly.
Cat vaccination in Saint-Hubert, Longueuil, Brossard.
One of the best ways to keep your dog in good health is to vaccinate it from the most serious infectious and contagious diseases. Nowadays, efficient vaccines are available to protect against diseases like Distemper, Parvovirus, Infectious hepatitis, Infectious tracheobronchitis, Leptospirosis, Lyme and Rabies.
Dog vaccination
The veterinarians at Cani-Felis will proceed with the vaccination of your pet friend according to its breed, age and living environment.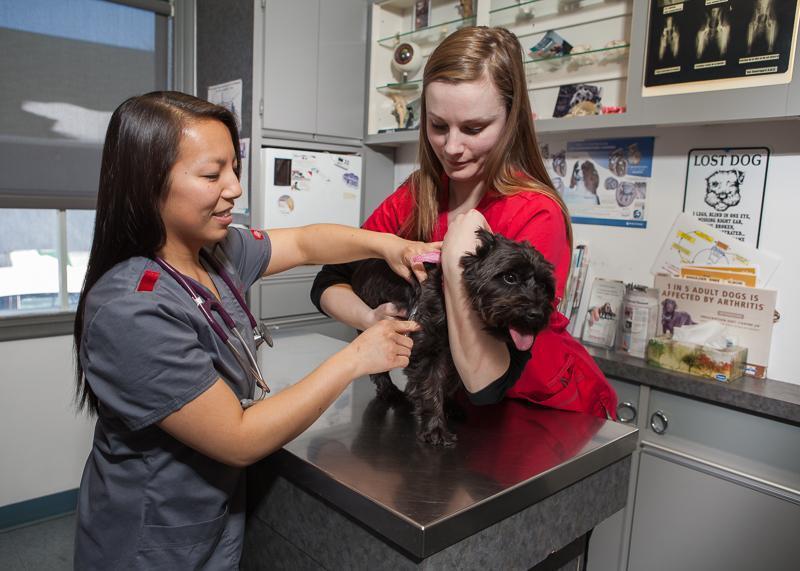 The vaccines should be administered in accordance with a predefined time table by your veterinarian. It is extremely important to vaccinate your dog regularly.
Dog vaccination St-Hubert, Longueuil, Brossard.
Fill out our contact form for more information.
It is important to keep in mind and follow the program determined by your veterinarian and have your cat and dog vaccinated regularly.
Hôpital Vétérinaire CANI-FELIS Inc. is committed to ensuring that the collection and processing of data carried out by our
hopitalveterinairedesthubert.com
site complies with the General Data Protection Regulations (GDPR) and the Data Protection Act. To know and exercise your rights, particularly concerning the withdrawal of consent to the use of collected data, please consult our
privacy policy