Veterinary Hospital in Saint-Hubert
Our team has extensive experience in the prevention, diagnosis and treatment of most canine and feline dental problems.
We provide various animal health services to people living in St Hubert, Longueuil and Brossard, as well as in Montérégie, Montreal Island and Laval. We are very grateful to our esteemed clients for their trust!
A wide range of services for canine and feline patients
Hôpital Vétérinaire CANI-FELIS Inc. is your trusted partner for regular or occasional monitoring of your pet's health. We provide your companions with preventive care and various check-ups. You can also bring your cat or dog for a vaccination or a disease diagnosis.
We also perform various medical and surgical treatments. Get valuable advice from our veterinarians and technicians on animal nutrition. Regardless of the health issue, our team will be pleased to provide your pet with the appropriate treatments.
What our dog and cat veterinary hospital has to offer:
Surgery
Vaccination
Dentistry
Selling of food products
A qualified and passionate team
Nutrition Service
Boarding
Pharmacy
Open 7 days a week
We are located in Saint-Hubert.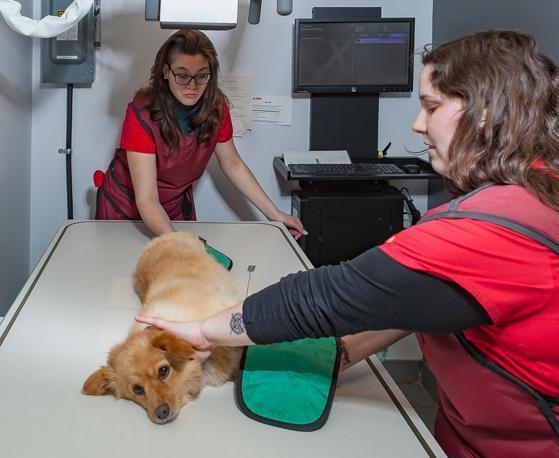 Offer your animals quality preventive care and medical treatment
Our experienced veterinarians and technicians will take good care of your pet
Our veterinarians at Hôpital Vétérinaire CANI-FELIS Inc. receive your pets for a medical consultation or a routine check-up. Our experienced animal health professionals deliver services that meet your expectations.
We focus mainly on preventive medicine when caring for your cats and dogs. That is why, during a consultation, our veterinarians and technicians will never fail to provide you with valuable advice. Our team's priority is to ensure the well-being and health of your canine or feline companions.
High-quality medical care for your pets
In addition to general medicine, Hôpital Vétérinaire CANI-FELIS Inc. offers various services:
Animal Surgery
Grooming and bathing
Laboratory analyses
Digital radiology
Pharmacy
To learn more about our services, do not hesitate to contact us.
Hôpital Vétérinaire CANI-FELIS Inc. is committed to ensuring that the collection and processing of data carried out by our
hopitalveterinairedesthubert.com
site complies with the General Data Protection Regulations (GDPR) and the Data Protection Act. To know and exercise your rights, particularly concerning the withdrawal of consent to the use of collected data, please consult our
privacy policy